LATEST NEWS!
• Shayne's next adventure
• Ali Postles joins the team permanently
• Meet Linda our new Chiropractic Angel
Dearest Advanced Health Chiropractic Tribe,
I have some news! I am expanding my chiropractic wings and taking off on a new and exciting adventure to Mount Maunganui from October. I will be stepping into another amazing chiropractic office at Naturally Chiropractic to look after a bustling family based practice whilst a dear colleague of mine steps into the role of being a first-time Mummy.
In order for me to take on this new role, I needed to know that you would be in safe and caring hands. I am so thankful to have found the perfect person to care for you and am delighted that Ali Postles will be looking after you all from 7 October.
Ali also graduated from the prestigious NZ College of Chiropractic and brings with her an immense amount of knowledge and experience and a loving passion for helping people reach their full potential.
We have a thorough handover plan in place to ensure a smooth transition and Ali will be around the practice in the coming weeks to get to know those of you she has not already met. I am excited for what expansive opportunities lay ahead for you all under Ali's care and guidance.
I have such mixed emotions in this time of transition. My time at Advanced Health Chiro has been a joyous and inspiring journey thanks to YOU. Our time together in the adjusting room is the highlight of my day and I feel privileged to have witnessed your health transform and your lives change as we keep your brain and body connected, allowing you to shine from the inside out!
Thank you for trusting me with your health and sharing your world with me.
I am bursting with gratitude for the AHC team and their extraordinary commitment to helping our community live life to their fullest potential – you are simply amazing.
So what is left to do…get adjusted and celebrate!
Love you all…bye for now!


 Welcome Ali Postles!
I am thrilled to be officially joining the team!
I have had the honour of already meeting many of you when I have locumed for the team over       the past year.
I am grateful to be joining a practice filled with such wonderful families and individuals. I share the same passion as Shayne and the team and am committed to helping you and your family thrive through awesome chiropractic care.
Shayne and I are working together to make sure the transition is as smooth as possible and I look forward to caring for you.

Meet Linda, our new Chiropractic Angel
You may have seen a new face as you arrive to Advanced Health Chiropractic – meet Linda – the newest chiropractic assistant to join the AHC team.
Linda is a 'westy local', having lived in the Titirangi area for many years and loves the oxygen rich Waitakere Ranges. She has a Daughter, Son and seven grandchildren who keep her "very grounded".
Working for Advanced Health is a new challenge which I am thoroughly enjoying.

Money raised for chiropractic research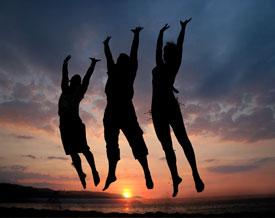 Thank you to all of those who for your contributed towards the Research Month in July. We raised an amazing $2,400 towards research!!!
As a result of your donations, we will fund future studies including the effects of chiropractic care on kids, athletes, and older people. Which means even better results for you and your family members!!
Some of the upcoming research these funds will support include:
the effects of the chiropractic care on children with autism, cerebral palsy and ADHD.
how chiropractic care may help specific populations such as athletes, in particular groundbreaking initial results on increased strength after an adjustment.
further initial results on how chiropractic care may help people who have had strokes.
We are excited to have the opportunity to help fund ground-breaking projects like these because of the support you have given us. Together, through research, we can advance the chiropractic profession by better understanding the effects of chiropractic care on nervous system function, health, wellness, and human performance.