Announcement
Chiropractic care considered essential. . . .  but what does this mean?
**NEW RESTRICTED GUIDELINES as of Thursday 16th April 2020**
Announced 6th April by the Minister of Health and the Chiropractic Registration Board of New Zealand, chiropractors are now categorized as essential for the health and well-being of New Zealanders.   However, with restrictions and requirements, so please read below and watch the video by Ash as he explains what this means.
How Advanced Health Chiropractic can operate during COVID-19 restrictions:
As you will recall, our practice is usually full of individuals and families visiting for their adjustments.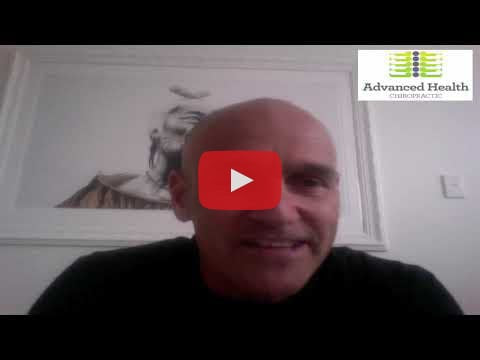 The place is usually packed and well above the social-distancing regulations being imposed on us at the moment. So, we are having to modify our practice to suit the government's guidelines during the COVID-19 response. We have been provided the following guidelines to determine how our practice can operate and who we can see.
Who can receive Chiropractic care during this time:
The Ministry of Health and Chiropractic Registration Board have defined the people that chiropractors can provide care for. These are:
We may only provide care where a condition is "impacting basic necessities of life and/or for the avoidance of permanent, significant disability".
Additionally, all people that can be deferred or managed through over the counter pain medication must be deferred until after the lockdown 
Pain alone is not satisfactory justification
We are recommending that if you believe you fall within one of these categories, please complete the online form:
This form will then be directed to our chiropractic team. Once it is determined that you fit the criteria, we will call to arrange an appointment time immediately.
How the practice will be structured during this time:
The Physical-Distancing Guidelines. Whilst we believe the threat from the COVID-19 virus is minimal, and every one of our proactive practice members would fall comfortably within the 98+ percent of people that would brush through the corona virus like a small breeze, in order to protect the small percentage of vulnerable, and respect any individuals desires to minimize potential risk, here's what we are doing to make our space extremely safe for you to be able to come in: We have 2 options for you:
 Personalized Service Times: Appointment times will be arranged once application forms have been received. During these times we have Personalised Service Times where appointments are spaced out, so that you basically have the experience by yourself with minimal contact with anyone. Reception area has been altered to abide by the distancing rules, and only leather/vinyl chiropractic tables will be used.
Concierge Service: For the vulnerable and those taking the social distancing seriously, we have a separate room with back door access, so you do not have to have any contact with any other person apart from your chiropractor. With this option, you don't have to go through the reception at all.
The Cleansing Guidelines. The following additional cleaning actions will be performed within the practice:
Chiropractic Tables and surfaces will be wiped down with ethanol-based spray.
Thank You!
We have had a large number of calls from people during the lock-down passionate about being able to receive their regular chiropractic adjustments. We thank you for really valuing what we do and how it can impact your health, life and well-being. Unfortunately, we are really restricted with the current level 4 COVID 19 guidelines which have been imposed upon us. Nothing would please us more than to be able to serve you all and keep you well adjusted. However, we can only take care of those who fit the above criteria. We hope this will change very soon, and we look forward to taking care of you and your families very soon. Be well and keep in touch, your Chiropractic Team.