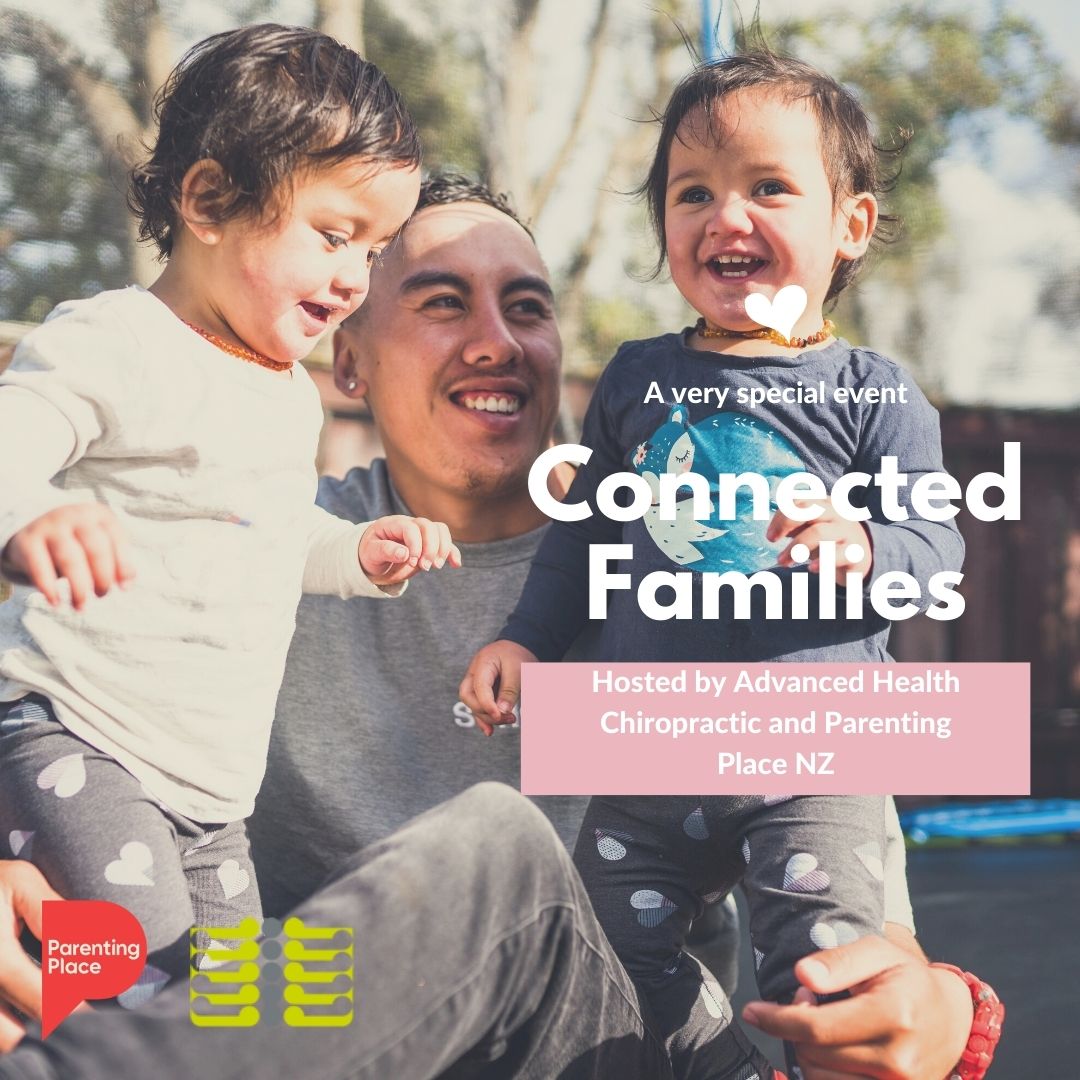 Last week the
Advanced Health Chiropractic
Team partnered up with the AMAZING Parenting Place to EMPOWER families to be a thriving connected unit.
Our team is very proud to be on board and supporting the epic mission of parenting place to inspire, encourage and support the strengthening of your relationships at the Connected Families event that took place at Columbus Cafe in Glen Eden last week.
A connected family starts with a group of connected individuals and grows into a connected community. It makes sense to us that a connected and thriving child contributes to a connected and thriving family unit.
Katie and Lydia discussed how vital and essential chiropractic care can support those families becoming more connected, more empowered, and ultimately more connected with themselves. When our bodies are more stressed we have less resilience and therefore less adaptability to be able to function and thrive at our absolute best. What is awesome about our approach is we can measure this using our Heart Rate Variability and scanning technology. This helps guide you on your health and wellness journey to understand how adaptable your Nervous system is.
Our amazing guest Sheridan from the parenting group shared lots of wisdom on how to support those growing families to become more resilient and adaptable especially in the world of 2020.
"We're here to walk alongside you from the moment your little one is born, until the time they raise tamariki of their own. Whether you have a newborn, a teenager, a troupe of grandkids, or nieces and nephews, we have a range of programs, courses, camps and resources, tailored for you."
Everything the parenting place does is designed to inspire, encourage, and support the strengthening of your relationships. Making sure it's fun and entertaining along the way too.
Their team is very committed to engaging with the story of Aotearoa New Zealand and our unique place in the world – a journey that continues to shape the way they support you to thrive. Below are some amazing resources for you and your family.
We hope you enjoy it!
Love, the Advanced Health Chiropractic Team