We say "farewell" and "all the very best" to Dr Nicola Pope.
To my wonderful AHC family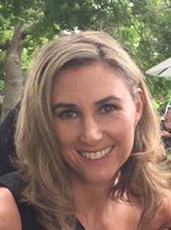 I have been with AHC for just over 3 years and have had the opportunity to meet and care for so many wonderful people! AHC is like a family…many of you will feel the same. There is a real spirit of togetherness there, and of team work, and it is with real sadness that I am now sharing with you that I will be leaving the family and spreading my wings.
There are some of you whom I will not get to say good bye to personally and for that I am very sorry…my departure date is in a fortnight with my last day in the practice being Friday 9th February. No! I have not been fired ☺ I have purchased a practice and because of certain hold ups my ability to share this news with you had been delayed and hence the quick exit.
With 4 other wonderful chiropractors in the practice you will all be very well looked after on my departure and there will be no interruption to your care. I will try and match you up with one of our team I believe will serve you the best and of course if you have any preference of who you will now see please do not hesitate to let us know.
Please don't hesitate to contact me if you have any personal questions about your care or call for a chat!
Most people don't understand how connected we become to the people who see us but we have the opportunity to share very personal times and support others through great hardship – because of this, the decision to leave a practice is never easy – and in this case, has come completely out of the blue actually!!! Don't you love it when life makes different plans…
A big thank you to you all and I wish you a lifetime of health and happiness. Nic
And . . . We welcome local 'westie' Dr Dean D'cruz.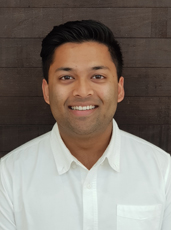 Dean grew up here in beautiful West Auckland and has lived here most his life. He has a background in sport such as basketball, cricket and tennis and recently proposed to his 'bride-to-be' in New York!!.
He was introduced to chiropractic through his family after seeing how big an impact it made on their lives. He attended the New Zealand College of Chiropractic holding many senior positions.
Through his journey, Dean has cemented his awe of the amazing innate potential of people to self heal and self regulate, and the phenomenal power that chiropractic has to bring out that potential. He is a firm believer that everyone should be able to achieve the state of health they deserve/desire and what better way than through natural means like chiropractic.
Dean starts with us at AHC on Monday 5th February!