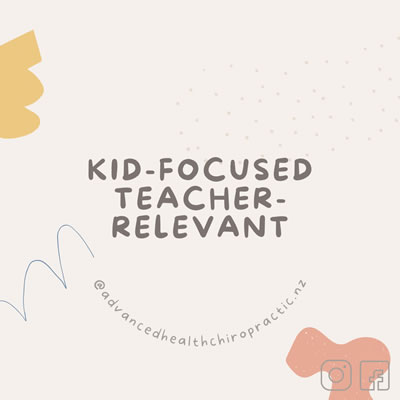 Throughout this series, we have explored ways in which a child's nervous system may function or express itself, both within and outside of the classroom. This analysis is great when evaluating the ease with which that child may be able to learn and respond to their environment.
The evaluation is influenced by the quality of information their brain is able to perceive and process through their nervous system.
With a clear and coherent system, functions such as immune health, digestion, sleep, emotional regulation or happiness, as well as coordination, balance and energy may all be positively influenced.
A clear nervous system is all about wiring up the pathways which give rise to proper neurological development i.e. learning – a process which we now know continues throughout our entire lives.
As chiropractors, our biggest passion is supporting children from the moment they are born to thrive and flourish in their own right. It's what we call a Happy Brain.
Common factors at play that may contribute to any deviations from this begin right from birth. It is for this reason that we would check a child purely because they are living, the great thing is that there does not need to be a symptom or problem to enjoy the benefits of chiropractic care.
What we also know is that when approaching milestones or new skill sets, the body often gives us signs that it is ready for an extra check, or nervous system top-up. This is a fabulous way to support this child through a time of change and new abilities.
As teachers, you would be witnessing these times often.
So thank you for joining us on the Happy Brain series, and for taking the time to fully understand those precious beings in your care.
When we allow kids to experience a Happy Brain, we know they are well equipped to handle challenges, push comfort zones and thrive in their own unique ways.
This is where the magic happens.