Hello Beautiful Advanced Health Chiropractic Family Members,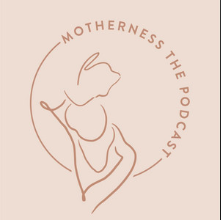 We have something extremely exciting to share with you!
The Motherness podcast is an amazing resource for all mums and expecting mums to be. It is designed to share raw moments with modern and professional mums to help empower you through your journey as a mum. Be sure to give it a follow on Spotify and Instagram 
Our wonderful Katie Pritchard stars on the Motherness podcast discussing with Skye Ross why and how we would check a newborn. This Episode highlights the realness and beauty of family Chiropractic care, especially during pregnancy and the 4th trimester for both mum and baby.
The episode can be found here on Spotify: Motherness Podcast Episode 26 : Chiropractor, Katie Pritchard of Advanced Health Chiropractic
Thank you Skye for letting us be a part of this amazing podcast.
Enjoy :)